Dr. William Baker, Jr DDS PA
Born and raised in Oxford, Mississippi, Dr. William Baker made Hattiesburg his home after attending dental school at the University of Tennessee Memphis and completing a one-year residency in Charlotte, North Carolina. Dr. Baker, whose father and uncle were also dentists, joined his uncle Martin at his Hattiesburg practice in 1990. As his uncle Martin transitioned into retirement, Dr. Baker took over the practice and immediately felt at home in Hattiesburg. "When I got to Hattiesburg, the community accepted me right off the bat. They invited me to join social clubs and participate in community events," Dr. Baker said. "I am so thankful for the welcoming spirit of Hattiesburg, and my hope is that my patients feel that same hospitality when they walk into the office." Now, with nearly 30 years of practice under his belt, Dr. Baker says his favorite part of practicing dentistry is getting to be part of the fabric of people's families. "Hattiesburg is home. It's always been home. I love seeing kids that I've worked on bringing their kids to see me. There's nothing like it."
Dr. Baker views dentistry as an art that aligns with his other creative passions. A musician and an artisan, Dr. Baker believes that the smile is one of the ultimate art forms. "I love to play guitar and have played since I was 12 years old. I love music. It's in my family My mom is a phenomenal piano player," Dr. Baker said. "I also love solving problems and working with my hands. Dr. Graham and I love a challenge. It's the coolest thing in the world. With 30 years of experience, I can just see how a patient's smile is meant to be. I love mapping things out, then creating a product with my hands. It's about looking at somebody eyes and seeing how their smile should be."
Dr. Baker wants his patients to know that a beautiful, artful smile doesn't have to be expensive. "Because we are invested in the art of the smile and state-of-the-art technology, some people think we are the 'expensive practice' in town. We're not," Dr. Baker said. "We want our patients to feel like family. We ask them what they want and help them find options that work for them and their budget." Dr. Baker believes that anybody who wants to take care of their smile belongs at Baker & Graham.
When he isn't in the office, Dr. Baker enjoys spending time with his wife Jennie (who is an incredible chef) and their two sons, William and Curt. He loves playing guitar for his sons, taking his family to their farm on the Bouie River, and riding in his tractor. "I love my tractor. I call it Tractor Therapy," Dr. Baker said. "Every time we go out to our farm, I tell my sons to leave the property better than they found it. Sometimes that means bush-hogging or clearing sticks. Sometimes that means planting crops. The same principle goes for my dental practice: leave a smile better than I found it, make it how it should be."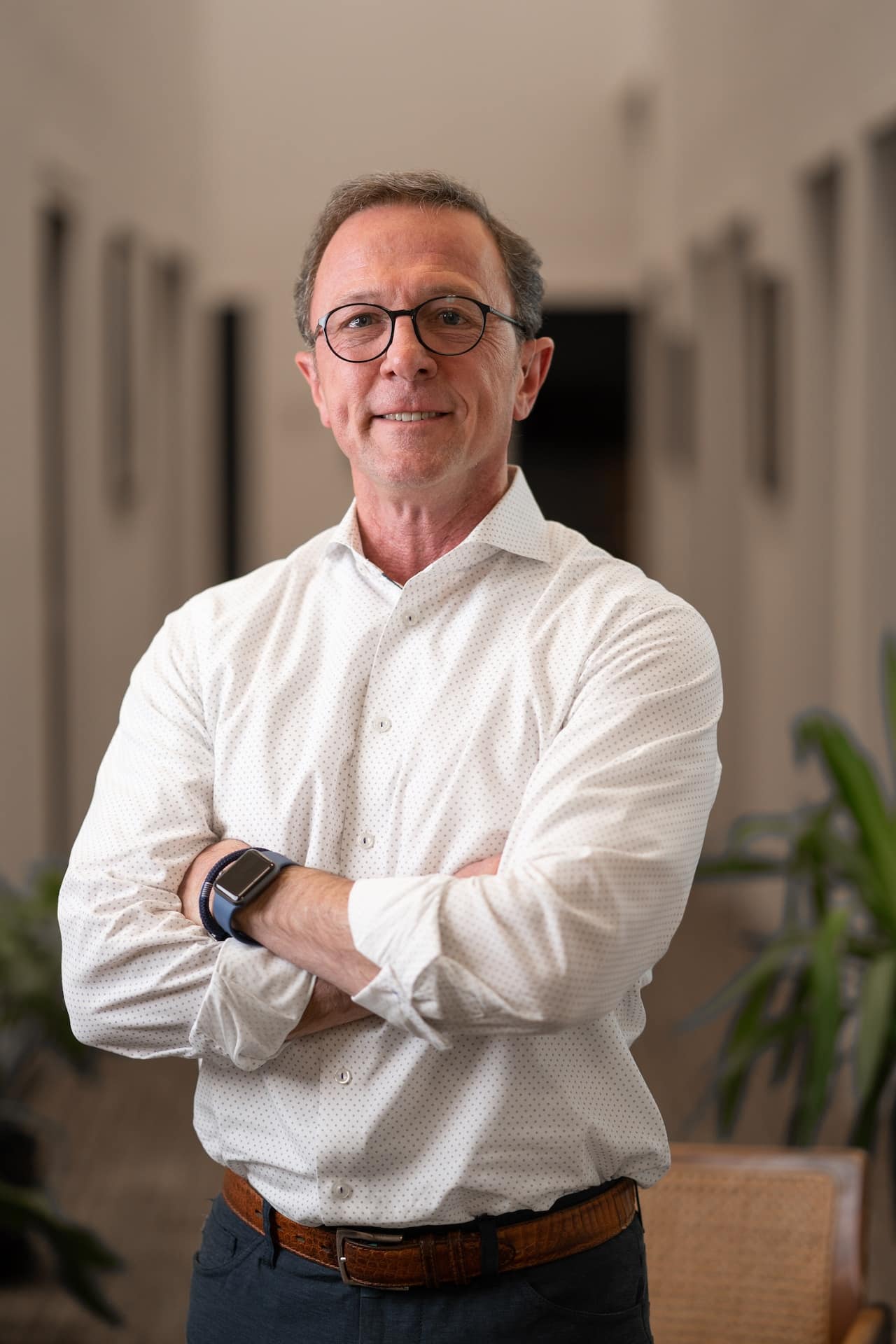 "My experience with Dr. Baker has been awesome. He keep me from having to wear dentures and I thank God for that. If you don't have a dentist and a good one I recommend my dentist to you. All the years I've been going to Dr. Baker has been great and I have no complaints."
– BRENDA J.